MARKET LEADER FOR NATURAL GAS COMMERCIAL VEHICLES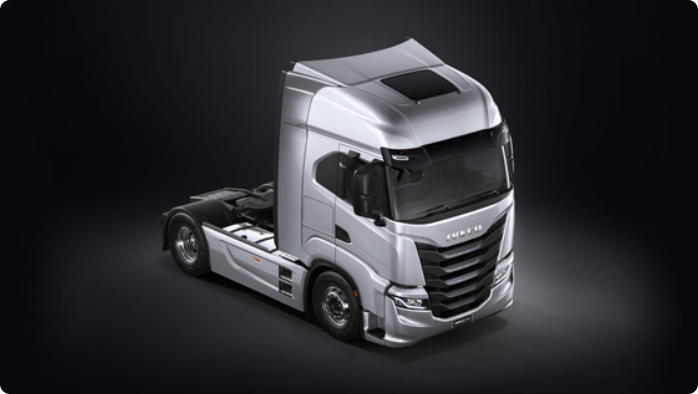 Whether you need a van or a truck for long-distance haulage, IVECO is the only manufacturer that offers reliable sustainability. With around 45,000 natural gas vehicles manufactured and over one billion kilometres driven since 1996, IVECO is Europe's leading manufacturer of natural gas commercial vehicles. Our gas engine technology is the result of decades of intensive research and development that is now paying off for you.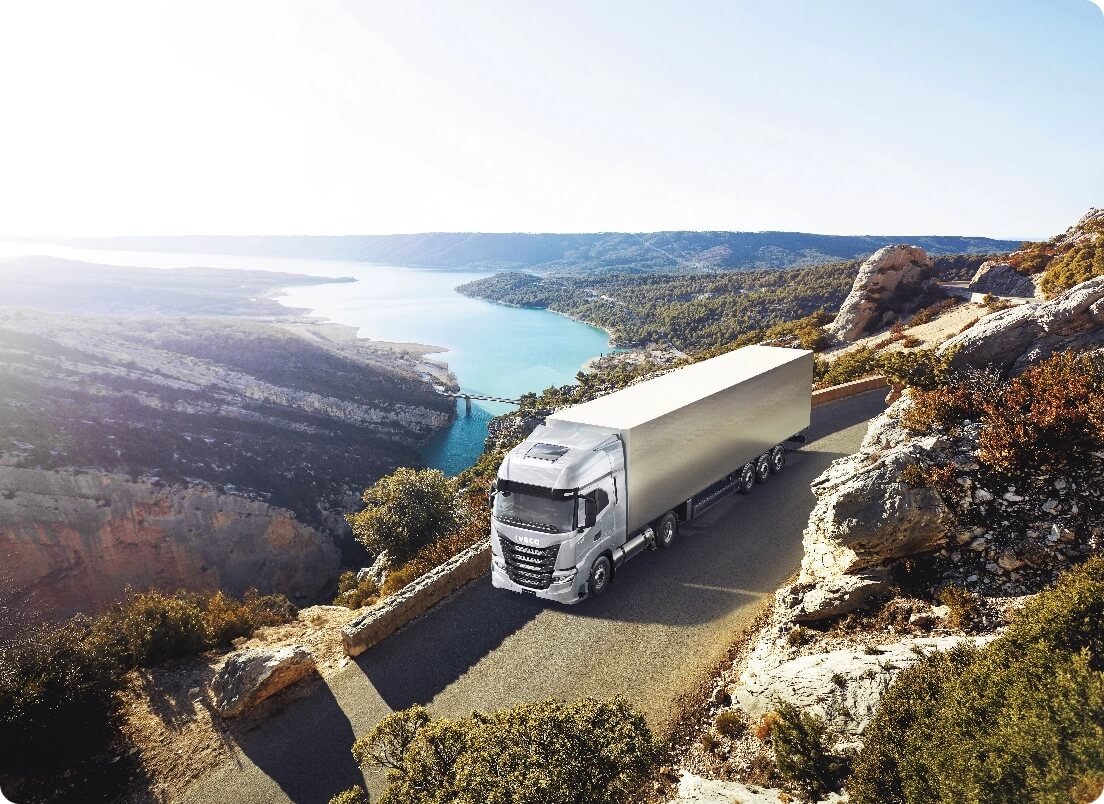 A NATURAL ALTERNATIVE TO DIESEL​
The demand for alternative drive technologies is growing. More and more transport companies worldwide are making the change to sustainable solutions – contributing to a clean environment and benefiting from real economic advantages.
IVECO is the only manufacturer worldwide to cover the entire range of commercial vehicles from light panel vans and medium-heavy trucks to heavy articulated gas-powered trucks for long-distance transport with robust and everyday gas vehicles.
We have a Europe-wide network of specialist partners who have the training, tools and knowledge required to maintain your natural gas IVECO product and keep it working as reliably and efficiently as you would demand from your diesel product.
FREE TRAVEL IN LOW EMISSION AND CLEAN AIR ZONES
Gas-powered vehicles confidently meet current and future exhaust emission standards, enabling free travel within Low Emissions and Clean Air zones.
They also enable night-time deliveries thanks to low noise emissions, consume less and cheaper fuel than diesel vehicles and benefit from government subsidies and tax breaks.
Whether you are looking for a solution for urban deliveries, municipal tasks, construction site logistics or for international transportation, you can find the right gas vehicle in our range of highly specialised models.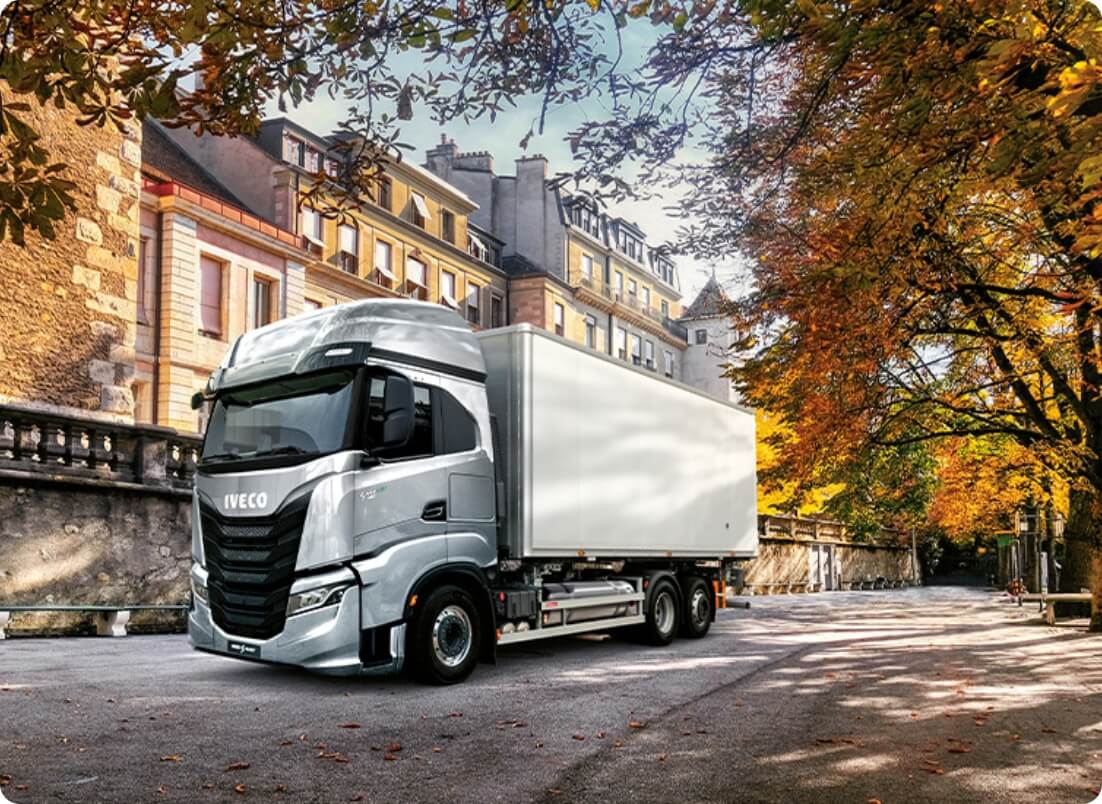 YOU MIGHT ALSO BE INTERESTED IN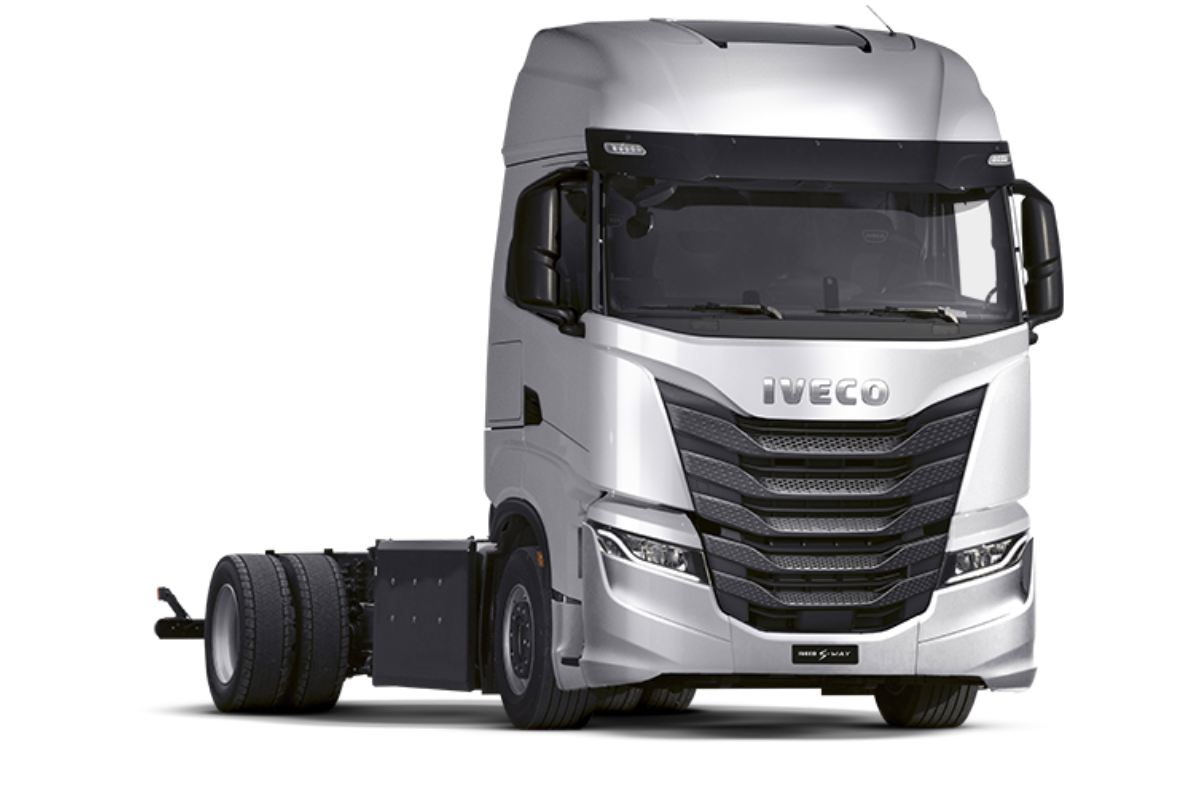 IVECO S-WAY Natural Gas
The IVECO S-WAY is powered by the most advanced natural gas technology on the market. It delivers a highly efficient performance while maximising the advantages of environmentally-friendly fuel.